Our Services
We supply Standard and Luxury Splitter Vans for Entertainment, Leisure and Music tours across the UK & Europe
Nationwide Pickup & Delivery
Just when you thought the great service you get from us couldn't get any better.
Pro Tour Vans now offers a nationwide customer Pickup & Delivery service, whether it be to your home, office or Airport!
EXTRA SERVICES
About Us
We Pride Ourselves on Great Customer Service and Reasonable Rental Pricing!
Who Are We?
Pro Tour Vans ltd is dedicated to delivering excellent service to the customer with our fleet of self-drive Splitter Vans for hire. We are Based in Uxbridge, (West London) Heathrow airport, Birmingham West Midlands and East London, Essex.
Catering For Your Needs!
Here at Pro Tour Vans we cater for everyone's needs whether it be for a road trip, Music video production, live bands etc. or for any other purpose that you may want to hire from us!
What clients say about us?
This was our first time renting from Pro Tour Vans and we were very pleased with the whole experience. Our rental experience was good from start to finish, so we'll definitely be back in the future!
I love the service from Pro Tour Vans! The rental process was smooth and easy. I will 100% be back in the future.
Professional staff who know what to do. After a long day traveling, dealing with people who are friendly, polite and efficient makes all the difference.
Customers center
Feel free to contact us with any questions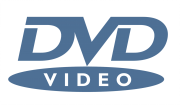 Frequently Asked Questions
Our Vans